With all of this kid focused egg decorating going on at our house, Josh and I wanted to decorate some ourselves. One evening (after babies were asleep) we set all things aside and sat down to decorate eggs together. It felt kind of like our college days spent in the design studio. We used some eggs that I had blown out earlier in the week and materials we could find around the house. Here is the result...
Decorated by Brook
[1] Tissue Paper + Fabric + Modge Podge
[2] Transfer that I bought a craft store when I was in high school
[3] Paper Napkin + Modge Podge
Decorated by Josh
[4] Homemade Egg Dye - allowing the blown egg to float on top of the dye
[5] Homemade Egg Dye + Sharpie - See additional Humpty Dumpty scenes below
[6] Homemade Egg Dye - plaid made using all dye colors available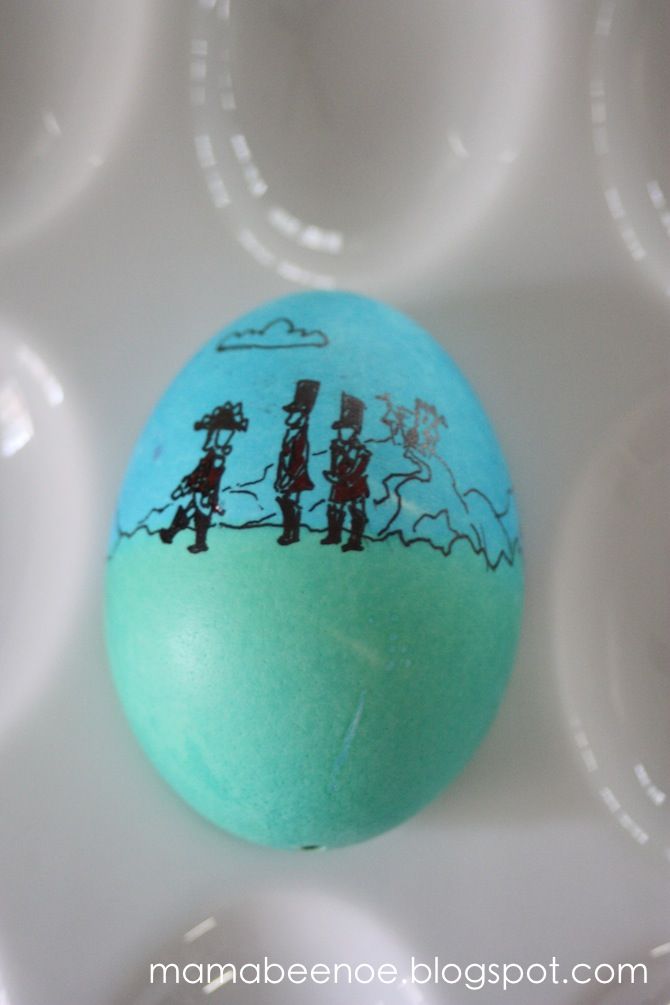 Cost Break Down
6 eggs @ 14 cents a piece - $0.84
Modge Podge - $4.99
Total Cost: $5.83
This wraps up all the egg activities for Egg Week 2013 here on Mama Bee No E. We had fun and will do it again next year.
- Mama Bee No E
This post is part of my Easter Series....