I mentioned briefly in my
July monthly recap
that for the first time, I went blueberry picking with Pop (Josh's Dad). For years, I have reaped the benefits of Pop's picking, but have never took the time to help. I will help him from now on.....because it is a big job and it was wonderful.
Every tedious, careful pick of a blueberry was mind clearing. The fellowship with Pop was renewing. The bug spray, sweat, and bugs were worth it.
We started out in the morning around 8:30....9:00 to beat the heat. The established blueberry bushes stood quietly
in their pasture
. It is hard to tell, but they stand about 8 feet tall.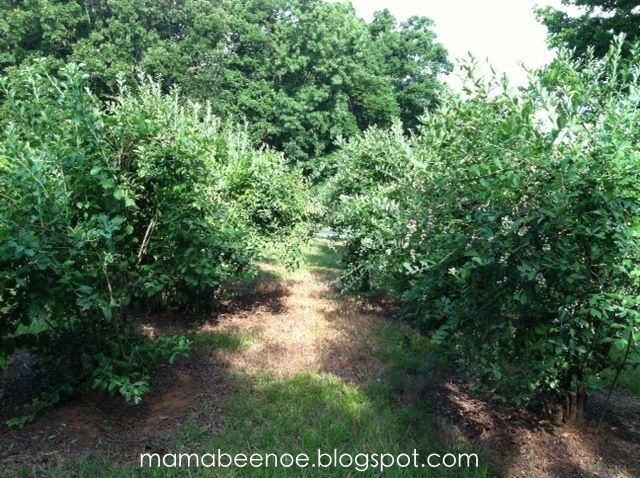 This was the first pick of the season, so there were ripe berries along with many that were not ready.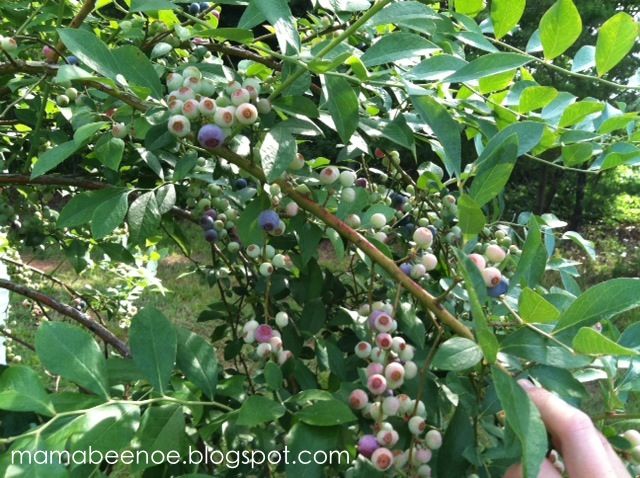 As we picked, we collected the blueberries in repurposed milk jugs tethered to our waist. It took time, but we filled them up many times over.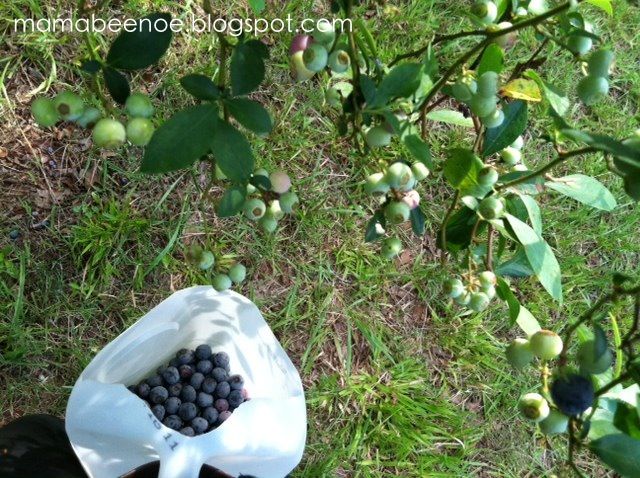 On this day, we collected 4 1/2 gallons in about 2 hours time.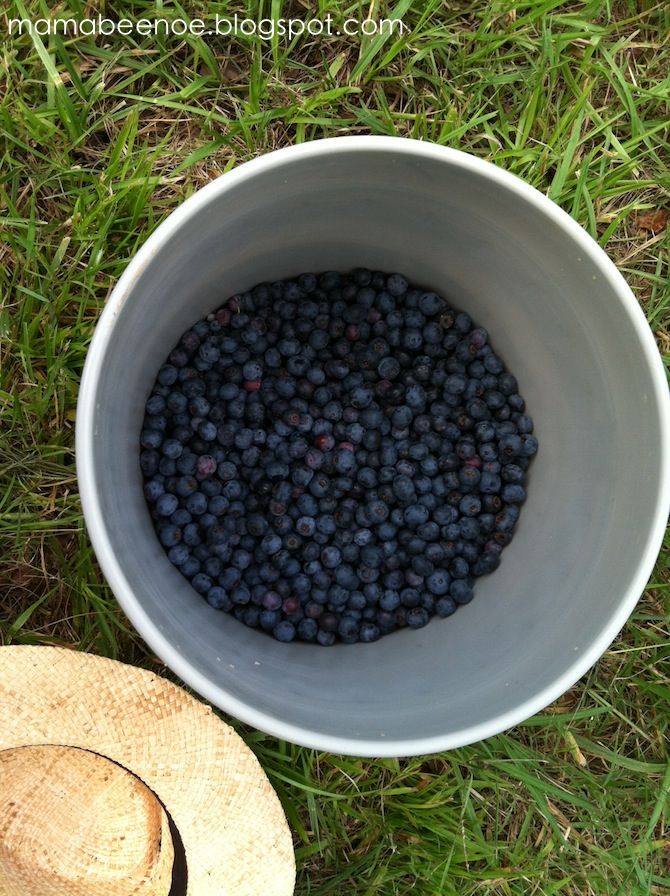 Next the berries went in for cleaning and culling.
A little thief was under our feet with a mouth full the whole time :)
Unfortunately, because of the rainy summer, we were only able to pick one other time. The remainder of the crop was ruined by the excessive moisture. But that is okay, Pop will prune them and we will be back at it next summer.
---
And Ruth said...."Let me go to the fields and pick up the leftover grain behind anyone in whose eyes I find favor.". . . So she went out, entered a field and began to glean behind the harvesters.
As it turned out, she was working in a field belonging to Boaz.
So Boaz said to Ruth, "My daughter, listen to me. Don't go and glean in another field and don't go away from here. Stay here with the women who work for me. Watch the field where the men are harvesting, and follow along after the women..."
"May I continue to find favor in your eyes, my lord," she said. "You have put me at ease by speaking kindly to your servant—though I do not have the standing of one of your servants."
As she got up to glean, Boaz gave orders to his men, "Let her gather among the sheaves and don't reprimand her. Even pull out some stalks for her from the bundles and leave them for her to pick up, and don't rebuke her."
So Ruth gleaned in the field until evening.
Ruth 2
---
This post is part of my
Diary
.
Thanks for reading.
- brook.