Hello, there. This is the next DIY Project from my Master Bedroom 'Refresh' Reveal -
DIY Wall Art with Song Lyrics
.
For our bedroom, I wanted clean personal touches. This one is so special to me. It is the first thing I did for the room and I am really pleased with how it turned out.
This project comes courtesy of
A Beautiful Mess
blog. If you have followed me long - you know that I [heart]
A Beautiful Mess
. I have featured them a couple of times already
here
and
here
....you will probably continue to see them from time to time because they are AMAZING.
The lyrics on the canvas come from 'Our Song' - Come Away With Me by Nora Jones. We danced to this song at our wedding, we have always loved it.
With those song lyrics, fabric, an old canvas, vinyl letters, and some paint - We have lovely wall art for our Master Bedroom :)
My favorite thing about this piece is that it allows for many colors to peak through without over powering the color scheme of the room.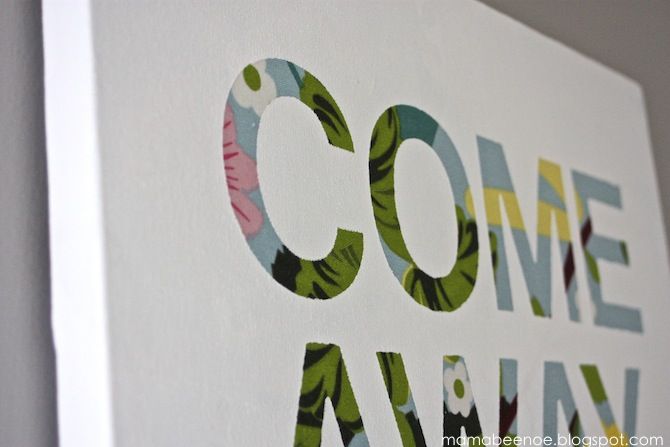 The fabric is from IKEA. The Letters are 3 inch Vinyl from Hobby Lobby (with the daily 40% off coupon :).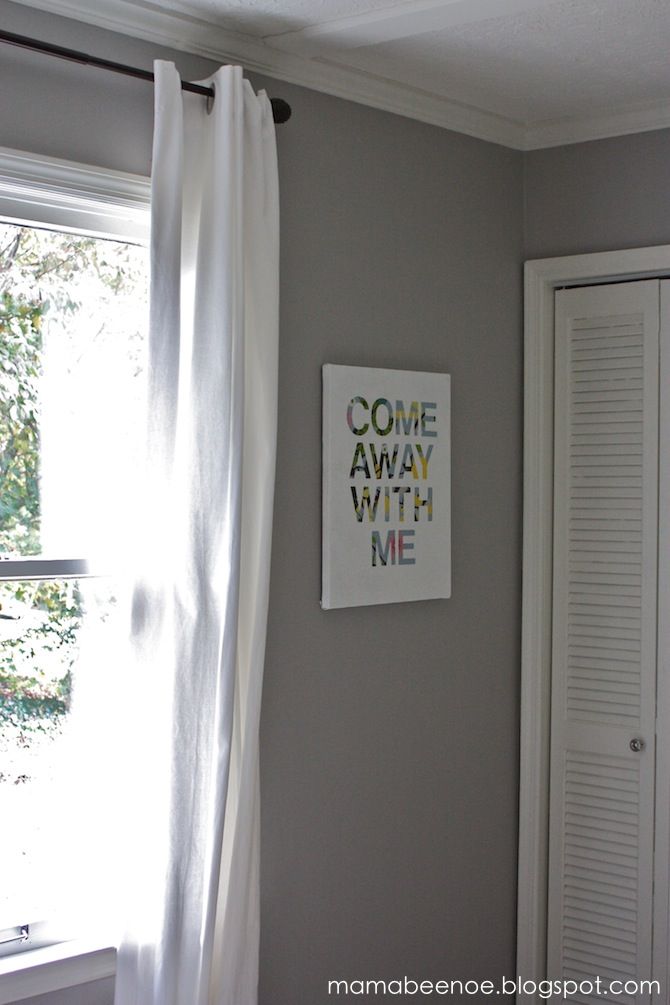 Click here for a full How To Guide on doing this project.
****Below are a couple of things I did differently from their instructions.
1. Instead of using a piece of found artwork. I covered a canvas I had with fabric I picked out.
2. Rather than squirting a bunch of paint on the canvas all at once, I added paint as I went along - being REALLY carefully around the vinyl lettering so that the edges came out cleanly. I did several light coats to build up the pigment.
I want to know, what song lyrics would you use if you were to do this project?
This post is part of my Diary.
You may also enjoy.....
the other DIY projects for the Master Bedroom.
- brook.