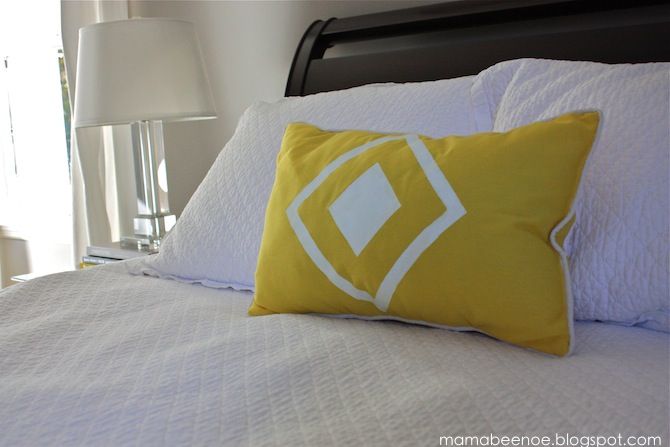 Hi, there. We are in the after Thanksgiving - pre Christmas window, so I thought I would post my last DIY project for the Master Bedroom Refresh.
This one was a late night, spur of the moment, wild hair idea that my husband and I had (so some of the process pictures are not the best lighting and we forgot to start taking photos until well into the project, hopefully you will still get the idea).
We bought a pillow for our bed that was the perfect color yellow we were looking for, but we didn't know if we were 100% in love with the embellishment on the front - so, we decided to give ourselves options :)
Hence, the reversible pillow.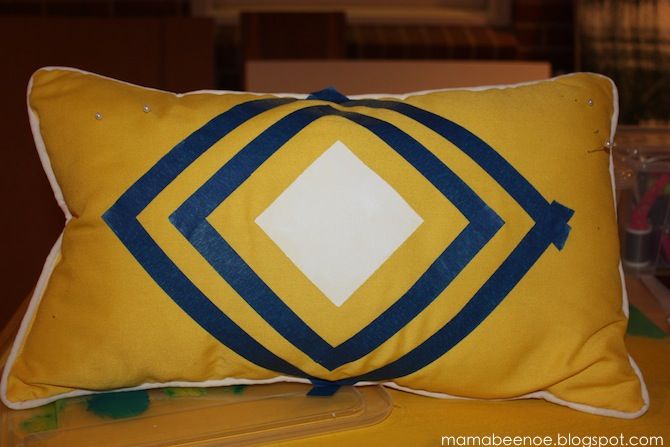 On the blank side, we taped off a geometric design using standard blue painter's tape (as you can see we had already painted part of it when we thought to take pictures :)
We used
Fabric Screen Printing Ink
as the white pigment but you probably could use basic acrylic or fabric paint if that is all you had.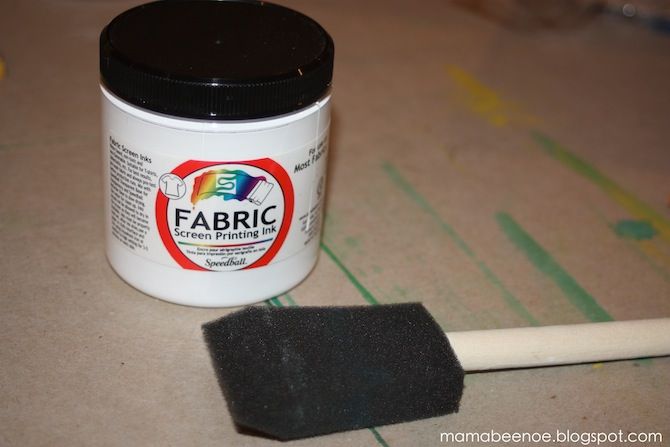 One thing I have learned about working with any sort of masking element is you must be very patient and careful when working at the edge if you want a clean line. In this case, I was painting onto a pre-stuffed pillow (yikes!) so I dabbed, dabbed, dabbed until I got the coverage I wanted.
We peeled the tape up immediately - careful not to get wet paint everywhere.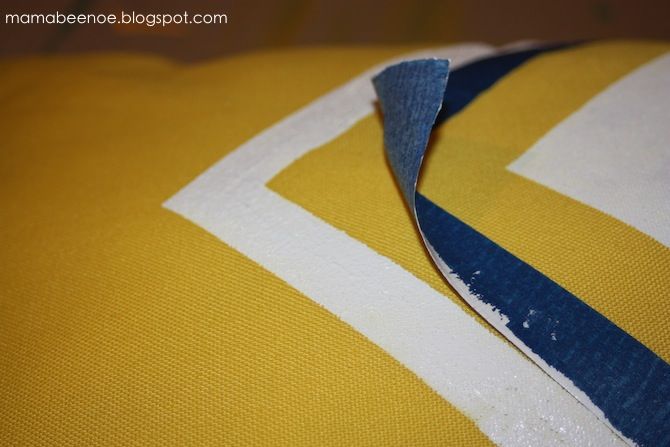 After letting it air dry for a couple of days, it was ready for display. *Disclaimer: It is recommended that you heat set finished artwork when using screen printing ink. This was not an option for us working with this particular pillow and have found that to be okay since we are using it for decorative purpose and not running it through the wash.
Now we can choose which side we want showing :) [F] prefers the 'happiness' side and will go and turn it some times when we are not in there :) that is of course if the bed is made :)

I want to know, do you have a pillow with a blank side screaming for some paint?
Thanks for reading.
- brook.